Illinois Horses
Browse listings of Thoroughbred ex-racehorses that are available from CANTER Illinois.
Horse Adoption
Adopting a CANTER-owned horse is a 5 step process.  Please note that CANTER Illinois' listings are generally TRAINER-owned and the process differs.  For Trainer-owned horses, please contact the person in the horse's ad directly.  CANTER is here to help you but we do not get involved otherwise.
Click on one of the steps to learn more about adopting a CANTER-owned horse.
Resources
Click on a button below to find resources to help you in finding, adopting, and caring for Thoroughbred ex-racehorses.
CANTER Illinois could not do any of it's amazing work without you!
CANTER Illinois exists solely on donations and volunteers. Every dollar and hour donated goes to help these horses get proper medical care, a comfortable place to stay, a full belly, and tools to speed the transition from track life to their new careers.
CANTER Illinois is a 501(c)(3) Tax Exempt Non-profit organization; your donations are tax deductible.
Donate
to CANTER Illinois
and help Thoroughbred athletes transition to their new lives.

WE PREFER PAYPAL!
Paypal account is not needed.
Or you may also donate here:
We need you!
CANTER Illnois is a 100% volunteer organization and is always in need of volunteers to help retiring Thoroughbred racehorses transition into new careers.
Contact us to learn more about how you can help!
About Us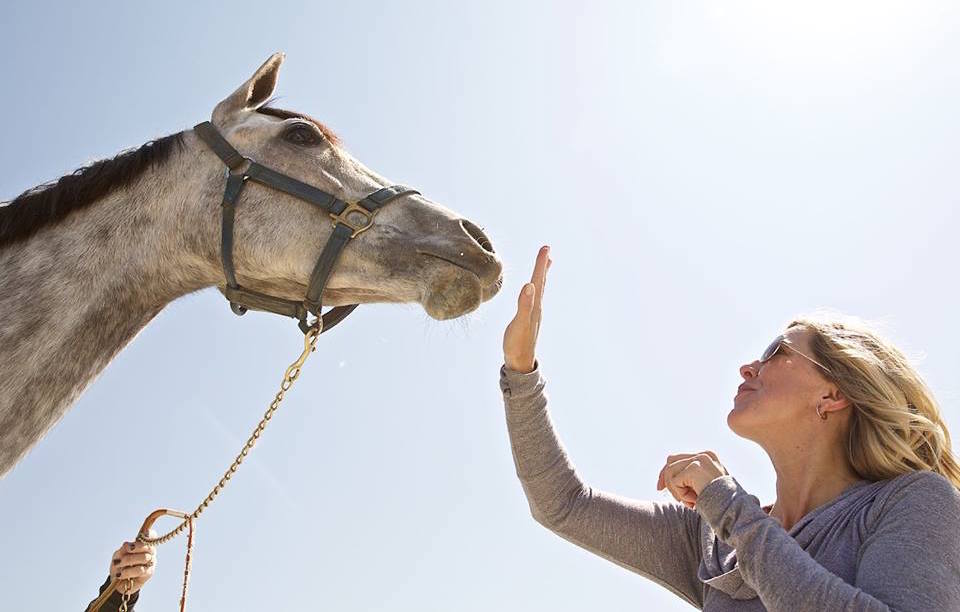 CANTER Illinois' trainer listings is a free service offered to racing trainers and owners to help find non-race homes for their retiring racehorses. There are no fees charged to buyers or sellers.
We are a volunteer-run organization, and always looking for help in the Saint Louis/Southern Illinois areas. Volunteers assist with fundraising, friendraising and visiting racetracks to meet with trainers.
Jodi Ladner, Co-Executive Director
Jodi could be found on horseback as a young girl in Ottawa, Canada. She was active in the Ottawa Valley Hunt Pony Club, and competed in hunter, jumper and eventing disciplines. After college, her trainer found an Off The Track Thoroughbred (OTTB) in a field north of Woodbine Racetrack in Toronto.  This was the beginning of a long-term love affair with the Thoroughbred.
Upon moving to Saint Louis, Jodi travelled with her friend Aletta to Fairmount Park Race Track to see a retiring thoroughbred they found on Craigslist. Although not destined to be "her" horse, this visit was the driving force behind her and Aletta's drive to re-start the then dormant CANTER Illinois. Jodi now rides and trains her OTTB Carter, a then 9 year old gelding that she found at Fairmount Park Race Track.
Aletta Martin, Co-Executive Director
Aletta began riding as a young girl, is an "A" level pony clubber and quickly worked her way up the levels to eventually compete as a 3 and 4 Star Rider, both in North America and Europe.
Aletta co-runs CANTER Illinois and is passionate about Thoroughbred aftercare and finding viable 2nd careers for these big-hearted creatures.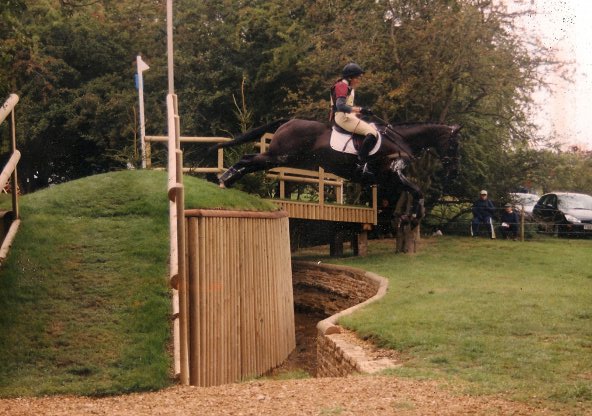 CANTER Illinois
7290 Princeton Avenue
Saint Louis, MO 63130
canteril@canterusa.org