Kentucky Horses
Browse listings of Thoroughbreds that are available from CANTER Kentucky.
Horse Adoption
Adopting a horse through CANTER is a 5 step process.
Click on one of the steps to learn more.
More than
0
OTTBs
have transitioned through CANTER programs.
CANTER could not do any of it's amazing work without you!
CANTER exists solely on donations and volunteers. Every dollar and hour donated goes to help these horses get proper medical care, a comfortable place to stay, a full belly, and tools to speed the transition from track life to their new careers.
CANTER is a 501(c)(3) Tax Exempt Non-profit organization; your donations are tax deductible.
Donate
to CANTER Kentucky
and help Thoroughbred athletes transition to their new lives.

We need you!
CANTER is a 100% volunteer organization and is always in need of volunteers to help retiring Thoroughbred racehorses transition into new careers.
Contact us to learn more about how you can help!
About Us
The Communication Alliance to Network Thoroughbred Ex-Racehorses (CANTER) provides retiring thoroughbred racehorses with opportunities for new careers by helping to place, rehabilitate, and retrain these amazing athletes. Through our different programs, our volunteers provide an array of services to help these horses transition into new careers including walking the shed rows of racetracks taking pictures for listings and directly working with them in the saddle.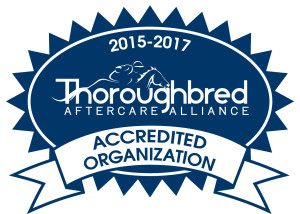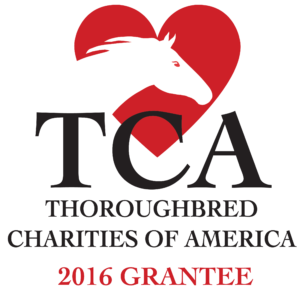 CANTER Kentucky
PO Box 2996
Louisville, KY 40201
Our Partners
We want to thank Churchill Downs, Keeneland, Turfway Park, Victory Haven, The Thoroughbred Training Center in Lexington and all the people who have made CANTER KY such a success since we established a CANTER KY chapter in November 2009.
Thank you Turfway Park and the TAP program for your generous donation to CANTER KY. We greatly appreciate all of your support!!
Thank you "Elizabeth C Thomas Fund" for your generous donation to CANTER KY.
A HUGE thank you to the River City Distribution employees for their generous donation to CANTER KY.
Thank You Erica Spradling for taking the beautiful photos, of our CANTER KY horses, that are available for adoption.